Secrets to Shiny Hair – Shear Bliss Salon NYC | Salon 10016
One of the best ways to cap off a great hairstyle is with a brilliant shine. Locks that reflect light not only look great, they also radiant a healthy glow. So, what are you waiting for? Get glossy locks with these shiny hair secrets today! salon 10016 (click "Read More")
Straighten Up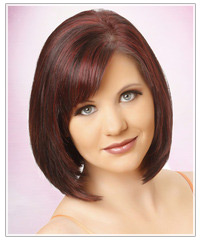 Hair that is flat and straight will automatically reflect light, but any hair texture can get its glow on as long the cuticle is smooth and as flat as possible. This means curls and waves that are styled with as little frizz as possible can also look shiny.
Clean and Gleam
For gleaming locks, keep your strands clean with the right shampoo for your hair texture and type. This will help to keep your natural hair oils in balance, which will get you ahead in the shine game. (salon 10016)
Super Silicone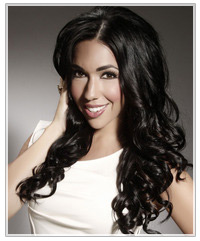 Hair products that have silicone or natural oils in them will nourish your hair follicles and promote shine filled strands. Look out for them when shopping for products, or ask your hairstylist the next time you're in the salon for the best products. (salon 10016)
Cool Closure
Finish any heat styling session with a cool shot of air. The cool air will not only set your style in place, it will also get the heat out of your strands and allow the cuticle to close so it stays flat and finishes with a nice hint of gloss.
Go Deep
A weekly or monthly hair mask, especially one formulated to enhance shine, should be added to your hair care routine so that no matter the occasion, your hair will look its luscious best. (salon 10016)
Source: http://goo.gl/Y9mF0
——
╔═════════════╗
— (212) 213-6050 —
╚═════════════
‪#‎promotion‬
‪#‎hair‬ ‪#‎salon‬ ‪#‎hairSalon‬ ‪#‎bliss‬ ‪#‎shearbliss‬ ‪#‎nyc‬ ‪#‎ny‬ ‪#‎murray‬ ‪#‎hill‬‪#‎murrayhill‬ ‪#‎salon10016‬ ‪#‎nycsalon‬
Visit our other social pages for even more updates! :
https://plus.google.com/104036068724462446389
https://twitter.com/shearblissnyc
http://www.yelp.com/biz/shear-bliss-new-york
http://instagram.com/shearblissnyc
Your Reviews and Feedback matter to us!
Thank you so much!
Shear Bliss – Hair Salon near Murray Hill. 10016
Salon 10016, hair salon 10016, ombre 10016, sombre 10016